11

Sep, 2023
The process of buying an engagement ring can be both exciting and overwhelming. It's a symbol of your commitment and love, and you want to make sure it's absolutely perfect. But where do you start? With the multitude of options available, it's easy to get lost in the world of engagement rings. In this comprehensive guide, we'll break down the essentials of ring shopping for beginners, covering everything from how to choose an engagement ring to understanding various ring styles and finding that elusive perfect ring.
History of Engagement Rings
The history of engagement rings is a tale that spans centuries and cultures, reflecting the evolving traditions, beliefs, and social customs surrounding the act of betrothal. Here's a brief overview of the history of engagement rings:
Ancient Egypt: The tradition of exchanging rings to symbolize commitment dates back to ancient Egypt, where rings made of hemp or leather were exchanged.
Ancient Rome: Romans adopted this tradition and often used iron rings as symbols of strength and permanence.
Middle Ages: Engagement rings became more elaborate and adorned with gemstones, signifying love and fidelity.
Renaissance: Diamonds gained popularity as symbols of eternal love during this period.
Victorian Era: Queen Victoria's snake-shaped engagement ring with colored gemstones influenced trends in engagement ring designs.
20th Century: De Beers' marketing campaign popularized diamond engagement rings as the ultimate symbol of love.
Today: Engagement rings come in various styles and materials, with customization and personalization being significant trends. Cultural variations also influence the tradition of engagement rings.
How to Choose an Engagement Ring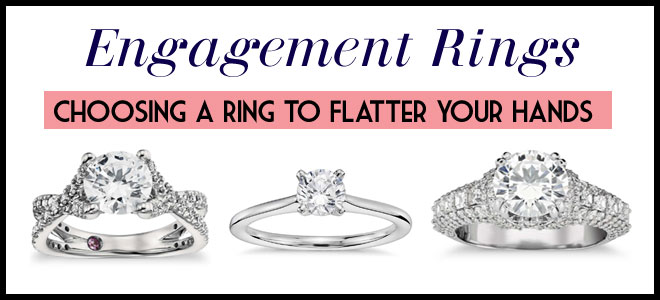 Set a Budget
Before you even step foot in a jewelry store or start browsing online, establish a clear budget. Engagement rings come in a wide range of prices, and knowing your budget will help you narrow down your options. Typically, it's recommended to spend around two to three months' salary on an engagement ring, but the most important thing is to find a ring that fits your financial situation.
Learn the Four Cs
When it comes to diamonds, the Four Cs are the key factors to consider:
Carat Weight: This refers to the size of the diamond. Bigger isn't always better, as the quality of the diamond also matters.
Cut: The cut determines the diamond's sparkle and brilliance. A well-cut diamond will shine more.
Color: Diamonds come in a range of colors, from colorless to light yellow. The less color, the higher the value.
Clarity: Clarity refers to the presence of internal flaws or inclusions. Higher clarity diamonds are rarer and more valuable.
Understanding these factors will help you make an informed decision about the diamond you choose for the engagement ring.
Consider the Metal
The choice of metal for the ring's band is another important decision. Common options include:
Platinum: Durable and hypoallergenic, but more expensive.
Gold: Comes in various colors (yellow, white, rose) and is a classic choice.
White Gold: A budget-friendly alternative to platinum with a similar appearance.
The metal should complement the style and preferences of the wearer.
Understand Ring Settings
The setting holds the diamond in place and greatly influences the ring's overall appearance. Common settings include:
Solitaire: A single diamond set on its own, emphasizing the diamond's beauty.
Halo: A circle of smaller diamonds surrounding the center stone for added sparkle.
Three-Stone: Featuring three diamonds to represent the past, present, and future.
Vintage: Designs inspired by different eras, often intricate and detailed.
Guide to Engagement Ring Styles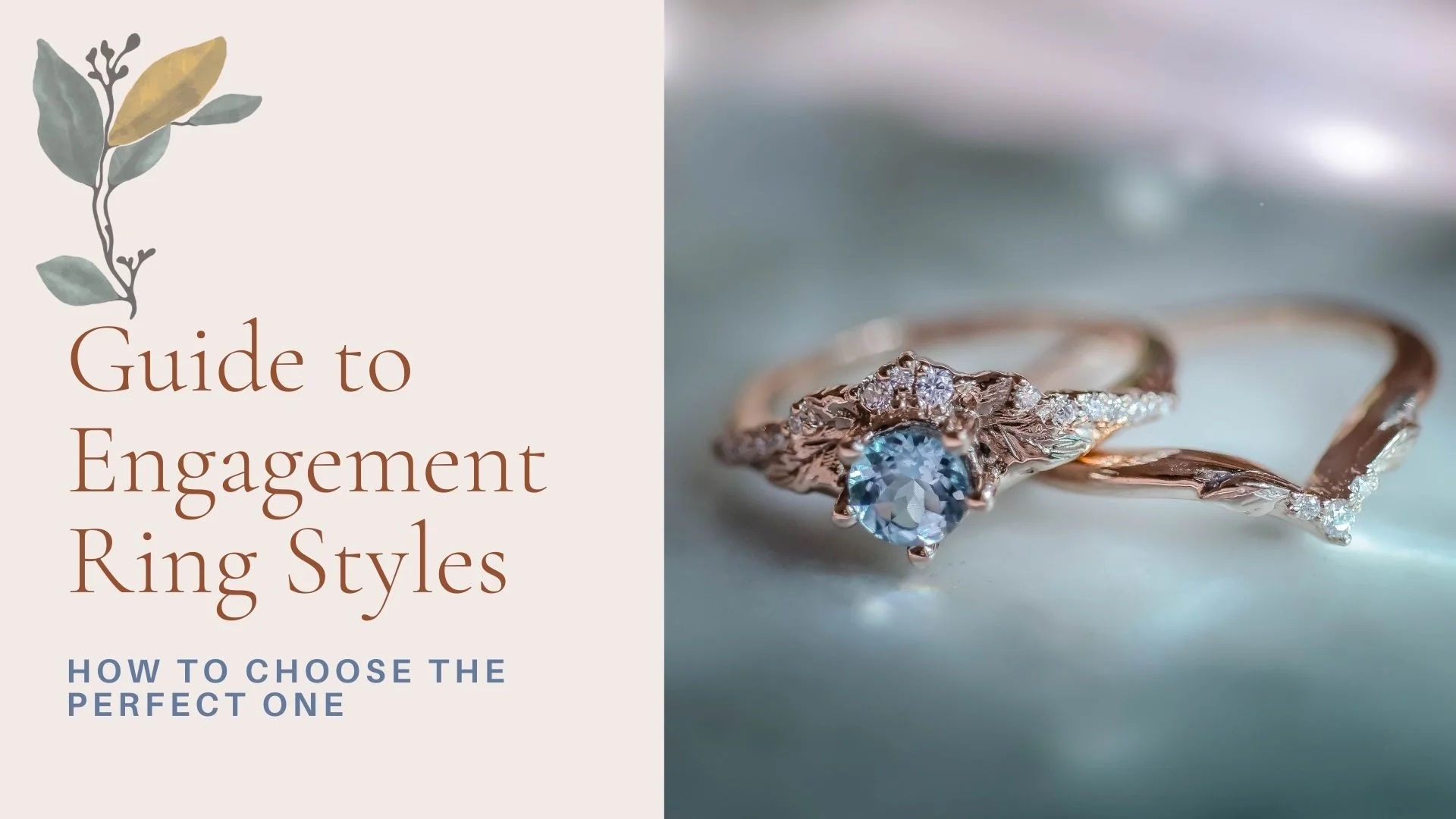 Classic and Timeless
For those who appreciate traditional elegance, classic engagement rings with a simple band and a single, round-cut diamond are a timeless choice. These rings never go out of style and are a safe bet if you're unsure of your partner's preferences.
Vintage and Antique
Vintage-inspired rings are perfect for those who adore the romantic and intricate designs of bygone eras. These rings often feature filigree detailing, engraving, and unique gemstone cuts like the cushion or emerald cut.
Modern and Minimalist
Modern rings are sleek, simple, and often characterized by clean lines and geometric shapes. If your partner's style is contemporary and minimalistic, consider options like a bezel setting or a tension setting that holds the diamond without prongs.
Halo and Pave
Halo and pave settings add extra sparkle to the ring by surrounding the center stone with smaller diamonds. They are ideal for someone who loves a bit of bling and wants their ring to catch the light from every angle.
Three-Stone
Symbolizing the past, present, and future, three-stone rings feature three diamonds of the same size. These rings are a meaningful choice for couples with a strong connection and a shared history.
Finding the Perfect Engagement Ring
Seek Inspiration
Start your ring shopping journey by collecting inspiration. Visit jewelry stores, explore online galleries, and check out social media platforms like Pinterest and Instagram. Encourage your partner to provide input or create a wishlist to guide your search.
Consult with a Jeweler
Engage with a reputable jeweler who can guide you through the process. Ask questions, seek recommendations, and request to view a variety of options within your budget. A skilled jeweler will provide valuable insights and ensure you make an informed decision.
Consider Customization
If you can't find the perfect ring, consider customizing one. Many jewelers offer bespoke services, allowing you to create a unique ring that perfectly reflects your partner's style and preferences.
Review Return and Warranty Policies
Before making a final decision, understand the return and warranty policies of the jeweler. Ensure that the ring comes with appropriate documentation and certification for the diamond's quality.
Plan the Proposal
Once you've found the perfect engagement ring, plan a memorable proposal that reflects your relationship and the love you share. Make it personal and special.
Conclusion
Choosing an engagement ring is a significant milestone in your journey towards marriage. By setting a budget, understanding the Four Cs, considering various styles, and following these steps, you'll be well-prepared to find the perfect ring that represents your love and commitment. Ring shopping for dummies doesn't have to be daunting; it can be an enjoyable and rewarding experience when approached with care and knowledge.…