11

Sep, 2023
Whether you should start by choosing the setting or the diamond first when selecting an engagement ring depends on your priorities, preferences, and what matters most to you. Both approaches are valid, and your decision should align with what matters most in your quest for the perfect ring. Here are some considerations for both approaches:
Starting with the Setting:
Aesthetic Appeal: If you have a specific setting style in mind that you absolutely love and want to be the defining feature of the ring, it makes sense to start with the setting. The setting will determine the overall look and feel of the ring, and choosing it first ensures that you get the design you desire.
Personal Style: If you have a strong personal style and the setting is more important to you than the specific characteristics of the diamond, beginning with the setting allows you to express your unique taste and personality through the ring's design.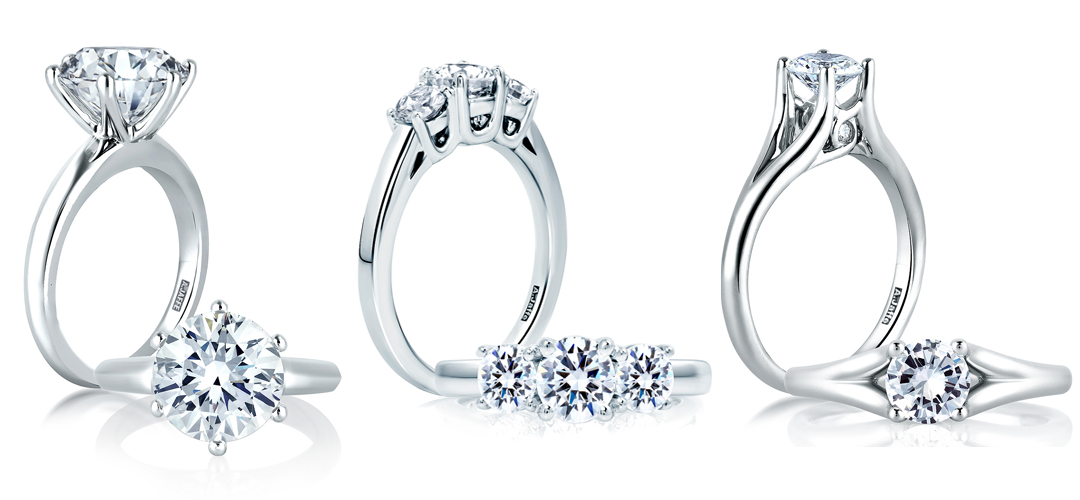 Budget Control: Starting with the setting can help you establish a clear budget framework. Once you've chosen the setting, you can then focus on finding a diamond that fits within your predetermined budget.
Starting with the Diamond:
Diamond Quality: If the quality and characteristics of the diamond are your top priorities, it makes sense to begin with the diamond selection. Diamonds are graded based on the Four Cs (carat weight, cut, color, and clarity), and starting with the diamond ensures you find the perfect stone with the desired specifications.
Sparkle and Brilliance: Diamonds are renowned for their sparkle and brilliance. If you want to prioritize the diamond's ability to catch and reflect light, beginning with the diamond selection allows you to focus on finding a stone with excellent cut and clarity.
Customization: Starting with the diamond might provide more flexibility in terms of customization. Once you have the diamond, you can work with a jeweler to design a setting that complements the chosen stone.
Balancing Setting and Diamond Selection:
For some individuals, a balanced approach that involves considering both the setting and the diamond simultaneously may be the ideal strategy. Here's how to strike that balance:
Set General Preferences: Start by determining some general preferences for both the setting and the diamond. For example, you might decide that you prefer a vintage-style setting with a diamond of a certain carat weight and color grade.
Consult a Jeweler: Reach out to a reputable jeweler who can help you explore setting options and diamond characteristics that align with your preferences. They can guide you through the process, provide recommendations, and show you various combinations.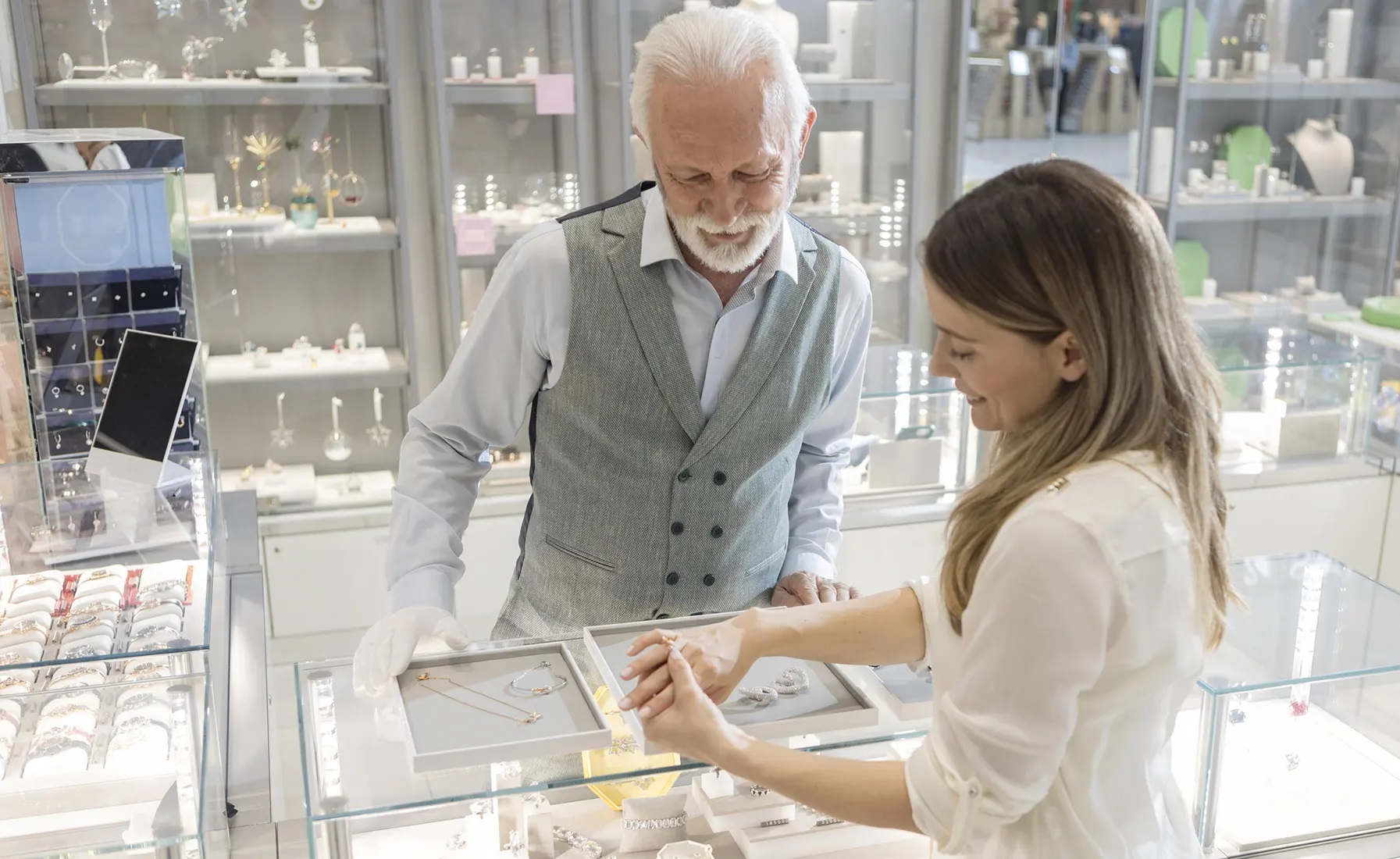 Visualize the Ring: Ask your jeweler to provide you with renderings or images that show how different diamonds would look within your chosen setting. This visualization can help you better understand how the diamond and setting complement each other.
Make an Informed Choice: Armed with information about both the setting and the diamond, you can make an informed choice that strikes the right balance between aesthetics, quality, and budget.
Consider Customization: If you can't find an existing setting that perfectly matches your vision, explore custom design options. Custom jewelers can create a unique setting that complements your chosen diamond and fulfills your design preferences.
Prioritize Your Values: Ultimately, prioritize what matters most to you. Whether it's the diamond's brilliance, the setting's design, or a combination of factors, make sure your engagement ring aligns with your values and represents your unique love story.
Additional Tips for Choosing the Perfect Engagement Ring:
Communication is Key: If the engagement is a surprise, it's essential to have open communication with your partner about their preferences and style. You can gather hints or even go ring shopping together to ensure you choose a ring that aligns with their taste.
Try Before You Buy: Don't be afraid to try on different styles and settings to see how they look and feel on your hand. What looks stunning in pictures may not always translate to the perfect fit in reality.
Quality Over Size: While carat weight is a significant factor in a diamond's value, prioritize quality over size. A smaller, high-quality diamond may appear more brilliant and beautiful than a larger one with lower quality.
Certification Matters: Ensure that your diamond comes with a reputable gemological certificate, such as one from the Gemological Institute of America (GIA). This certification provides crucial information about the diamond's characteristics.
Consider Metal Allergies: If you or your partner have metal allergies, choose a hypoallergenic metal such as platinum or palladium for the setting to ensure comfort and avoid skin irritation.
Resizing Options: Be aware of the resizing options for the chosen ring setting. Some settings, like those with intricate pave or channel designs, can be challenging to resize.
Long-Term Wear: Think about how the engagement ring will fit with a wedding band. Some settings, like high-profile or uniquely shaped ones, may require custom-fitted wedding bands.
Keep Lifestyle in Mind: Your daily activities, such as work and hobbies, should inform your choice. If you have an active lifestyle, a more durable and low-profile setting may be ideal.
Budget Flexibility: Be flexible with your budget but stay within your financial means. While the perfect ring is essential, it should not result in financial strain.
Emotional Connection: Remember that your engagement ring will become a cherished heirloom and symbol of your love story. Choose a ring that evokes a strong emotional connection and represents your commitment.
Conclusion
Ultimately, there is no one-size-fits-all answer, and both approaches can lead to a stunning engagement ring. Consider your values, what you want the ring to symbolize, and your personal preferences. If you have a strong emotional attachment to either the setting or the diamond, it may make sense to prioritize that element first. However, if you're open to different options and want a balanced approach, you can start with either the setting or the diamond and then carefully select the complementary component to create your ideal ring. Consulting with a knowledgeable jeweler can also help you navigate the decision-making process and ensure you make an informed choice.…